Young children may not always practice proper dental care, leaving their teeth susceptible to cavities and decay caused by bacteria.
Dental sealants applied by Children's Dental of Waltham's pediatric dentists can protect your child's teeth from bacteria and decay.
How do our Waltham, MA, dentists use safe, trusted dental sealants to keep your child's teeth healthy? Find out more...
The Application Process Is Simple and Painless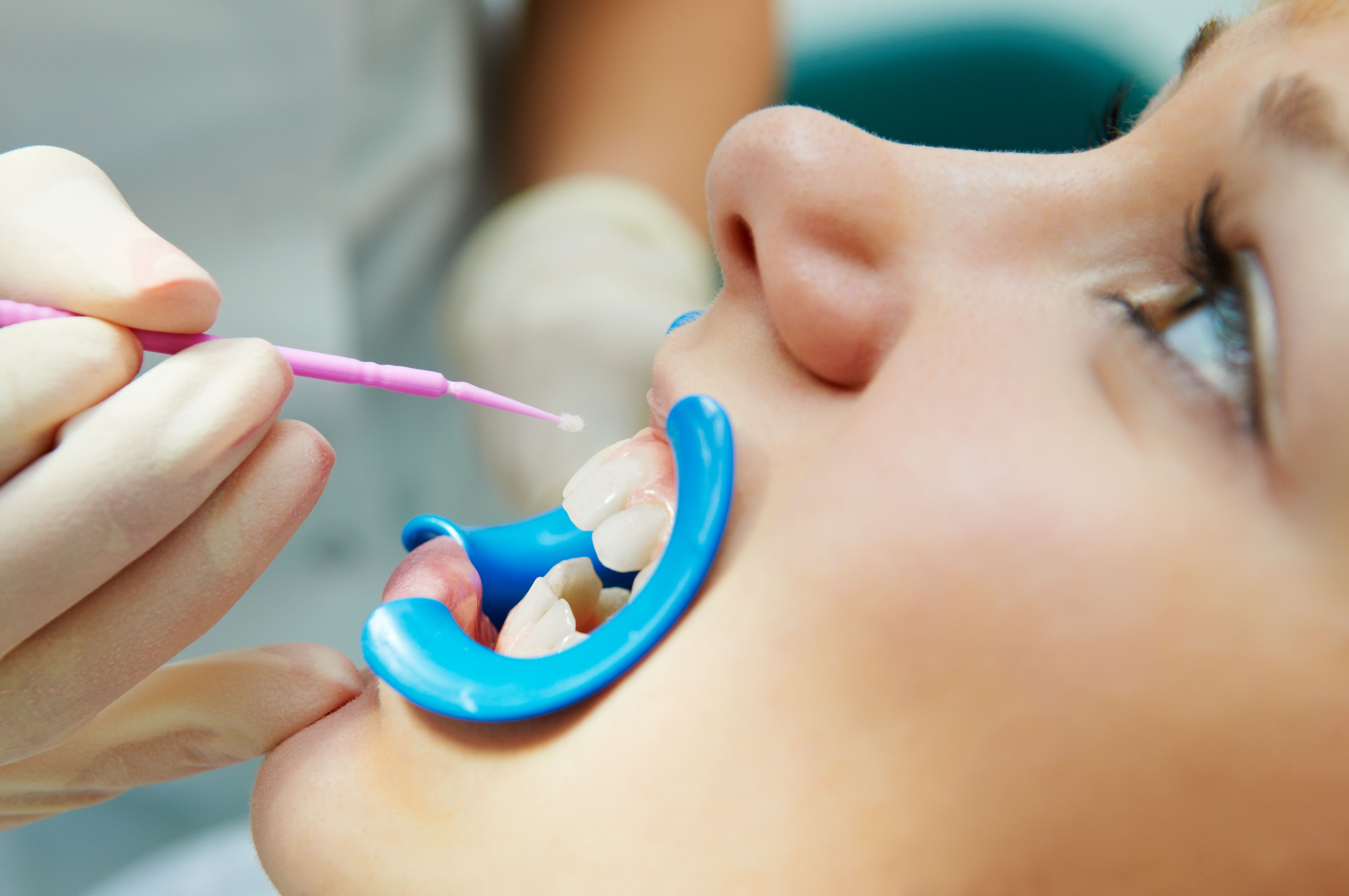 What Are Dental Sealants Made From?
Dental sealants are basically a type of safe, liquid plastic, made from restorative (composite) material.
Six Benefits of Dental Sealants
Dental sealants can have a significant impact on your child's oral health. Among their many benefits are:
Preventative Education
Applying dental sealants is a good way to teach a young one about the importance of preventive dentistry.
Affordable
The preventive treatment is usually covered by insurance, either partially or fully.
Protects Chewing Surfaces
Many teeth, especially back teeth like molars, have grooves on the chewing surface that can trap bacteria. Treatment from our experienced dentists can seal them to protect molars from damage.
Fast and Painless
The procedure requires no numbing anesthesia and only takes a few minutes, even for multiple teeth.
Why Choose Us for Dental Sealants Treatment
Our welcoming practice is designed to meet the needs of younger patients and includes high-tech toys in our safe, clean play area.
Our team speaks many languages including English, Spanish, Italian, Ukrainian, Romanian, and Russian.
Our motto is "A Gentle Approach to Little Folks," meaning our staff does everything possible to put children at ease.
Drs. Gutnichenko and Brambila have many decades of top-level education and pediatric dental experience between them.
Our fun, family-friendly practice accepts CareCredit® financing to make out-of-pocket costs more affordable.
Our Patients Give Us Five-Star Reviews
Exceptional service and professionally friendly environment. My whole family patronize this dental associates. I am a walking billboard for their business.
View on Google
Staff is awesome very friendly with my children and also caring. Kids and I feel safe with them and trust them very much...I highly recommend Children's Dental Center of Waltham.
View on Google
The Dental Sealants Process
Continue to Practice Good Oral Hygiene after Treatment
Dental sealants are not a replacement for healthy oral hygiene habits. After receiving dental sealants, children should continue brushing and flossing regularly. Our dentists recommend that parents should buy their children toothpaste that contains fluoride to further prevent cavities and tooth decay.